current week theme :
Genre - Western
So I decided to make fake Western Movie posters.
fun.
CHARACTERS FEATURED:
Melody:
[link]
Bloob:
[link]
Raimundo:
[link]
Kuro:
[link]
Rai Rivet:
[link]
-tools-
PSCS3/Intuos4
also: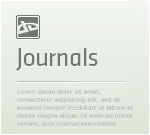 CommissionsssssOpen all of next week (I think).
Click for COMMISSION INFORMATION

Don't send a note.
Email inquiries ONLY to : jeffrey.chamba.cruz@gmail.com

In your email state the following:
DA Handle (only if you have one)
Character (attached image reference)
Commission format

:iconfooray: will also be opening up a special full body colour commissions this coming Monday.
So be sure to peep his page!