So I'm currently holding a 'RandomVeus character design contest' at the moment, for which the winning entry will be a featured character in RandomVeus vol.2 when that is made.
click link for info: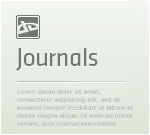 RANDOMVEUS CHARACTER DESIGN CONTEST + extra info:thumb324504376:
RandomVeus Character Design Contest!

Wanna see a character of your design in RandomVeus Vol.2?If so then this can be your chance. =)

The contest is simple.
You create a character that YOU could see as an employee of the '1 Dimensional Couriers' in the Veuniverse.
That's it!

-PRIZES-
Single Winner
- Your character will join the 1 Dimensional Couriers crew. (They will appear in several scenes with speaking dialogue)
- Design credit for character.

Runner-ups (x3)
- Your character will be featured at the receiving end of a delivery. (They ordered package, and 1DC is delivering it)
- Design credit for character.

-RULES-
1. O
This is actually the 2nd character design contest I've held for my property

.
Infact, the two illustrated here are the winners of that first contest, that took place back in 2008.
The reason I did up this illustration was as an example for those who do plan on entering this current contest.
click this link to see the submissions to that contest: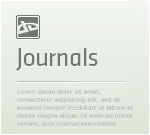 entry 2, part2:the Contest EntriesAlly Entries:
:devtimemasterzer0e: - :thumb68535833:

:devLoserLunatic: - :thumb75548285:

:devjason92: - :thumb75594088:

:devDeadlyPancake: - :thumb75686683:

:devLTrain: - :thumb75800302:

:devjokerisback: - :thumb75812202:

:devmackiechan: - :thumb75849286:

:devPAYCO: - :thumb75889051:

:devzhyrem09: - :thumb75906306:

:devAlexiono: - :thumb75912900:

:devGambear1er: - :thumb75958982:

:devihmpcypawb: - :thumb76062458:

:devjarpen: - :thumb76002274:

:devsylentskye: - :thumb76019583:

:devsinny-halo: - :thumb76044162:

:devfooray: - :thumb76053926:

:devsnoppy: - :thumb76065054:

:devorenkie: - :thumb76067557:

:devMrMan01: - :thumb760
As you can see from those examples, that the submissions weren't limiting themselves to 'human-based characters'
Sure, the themes set was to create an 'ally' or 'enemy', so It might've been easier knowing the basis to follow, but they really ran with it.
This contest is to design a character that would look like somebody that could be part of their delivery team.
That's definitely one of the things we'll be looking at when picking a winner (and the three runner up designs)

So basically, if you're going to design a human-based character, make sure it really pops. Simply try to think outside the square and that it's something that you could see in RandomVeus.
the General originally designed by

BoomBoxx originally designed by