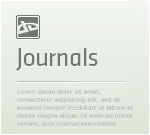 This Saturday + All Star Comics Melbourne + FCBD =FREE SKETCHES & FREE COMICS!!
Yep.

This Saturday, At All Star Comics Melbourne (Level 1, 410 Lonsdale Street, Melbourne, VIC 3000)
Between 1pm - 2pm, I along with 3 other fellow artists will be offering FREE pencil sketches!
:iconillmindedchild::iconmartinabel::iconfireflyluke00::iconlastscionz:

I will also have RandomVeus Vol.1 available for sale, which comes with a bonus Colour-Lined Dust Jacket Illustration!

So join in the fun!
Free Comics, Free Sketches, good times all around!